Storage solutions for laboratories
Our laboratory furniture systems offer the widest possible selection of cabinets for all your lab storage needs. All our lab furniture is fully modular and can be completely customized in any combination that may be required for your lab applications. With a wide variety of options ranging from fixed solutions to flexible and adaptable storage, we help to make your lab storage future-proof.
Our cabinets are available in two predominant materials of construction – Steel, and Laminate. With SEFA 8M and EN 14727 compliant construction, our cabinets ensure durability and quality for a maintenance-free lab. Our specialized range of cabinets includes options for Acid/Alkali storage, solvent storage, waste disposal, and much more to give you the right product for every application.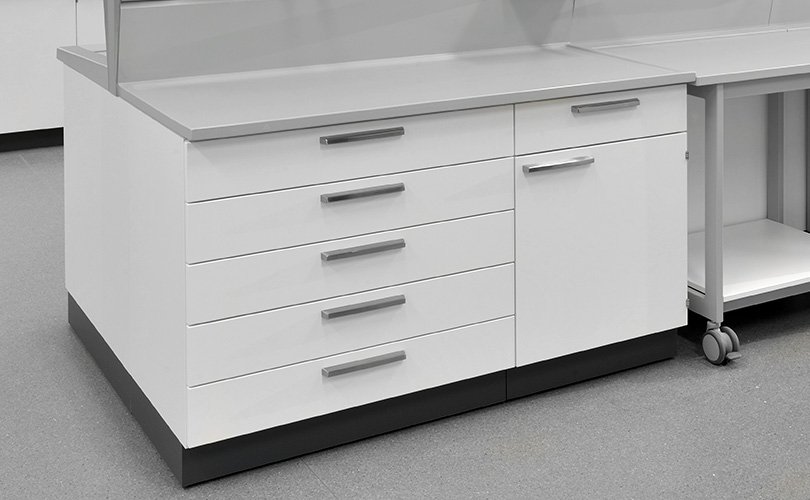 Plinth cabinets
These sturdy and durable cabinets have been tested in accordance with SEFA 8M and EN 14727.
The high load-bearing capacity of over 900kg per cabinet.
Soft closing drawer slides and SS 5 knuckle hinges, which have been tested for thousands of cycles.
Multiple configurations and dimensions are available.
More suited for fixed applications with minimal flexibility needs.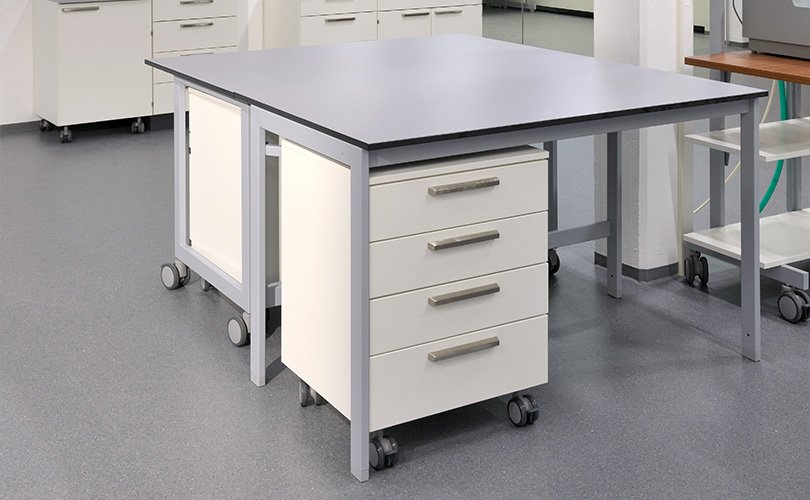 Mobile cabinets
With four smooth-running castors, two of which can be locked, these mobile cabinets are designed for flexibility and adaptability in the lab. They can be very easily pushed into table frames and easily added to our laboratory benches.
Flexible and adaptable solution for the storage of equipment and chemicals.
Multiple door and drawer combinations are available.
Integration with table frames.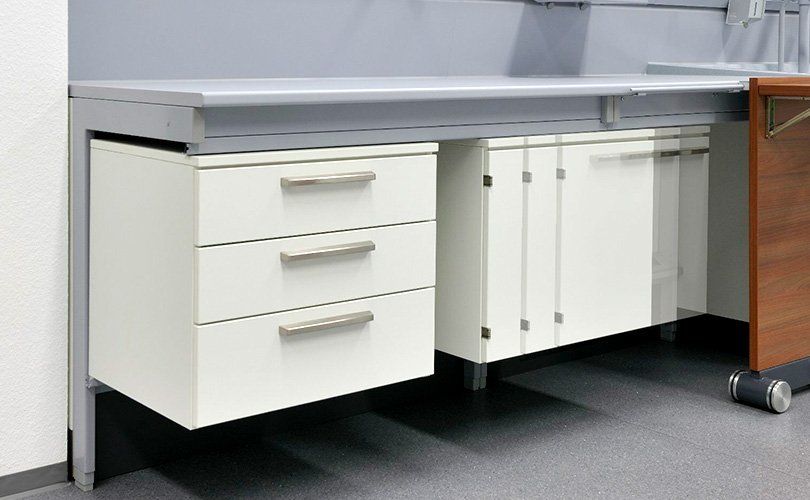 Suspended base cabinet
Suspended under bench units are integrated directly under the worktop or as a moveable or fixed cabinet in a table system.
Flexible solution for the storage of equipment and chemicals.
Multiple configurations and combinations available.
Available as a fixed suspended or sliding suspended cabinet.
Flexibility and ease of cleanliness.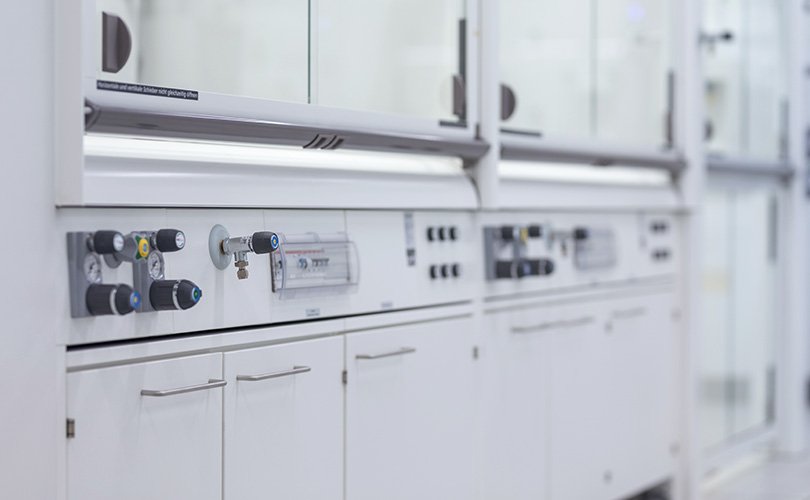 Fume Hood base cabinets
Under bench cabinets for the storage of equipment and chemicals according.
Integrates with fume hoods which are mounted on a steel frame.
Chemical resistant liner.
Easy connection with the ventilation system.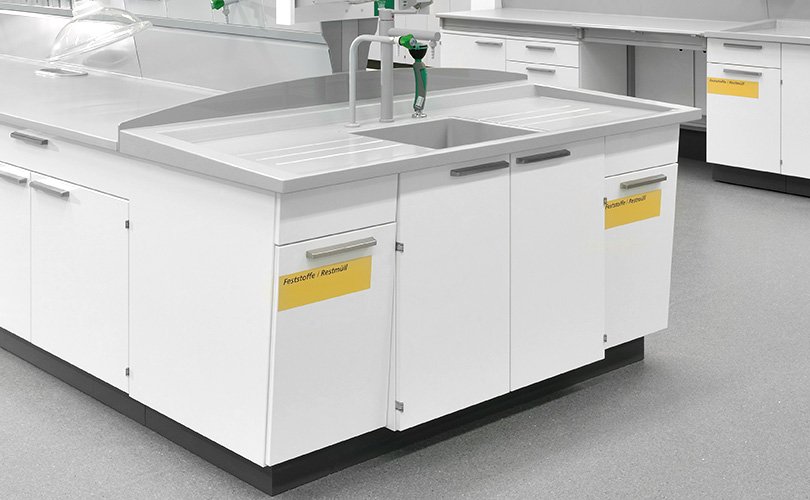 Sink cabinets
Integrated solution with sink and eyewash Overhead.
Optional waste disposal units are available.
Optional solutions include special trays for glassware.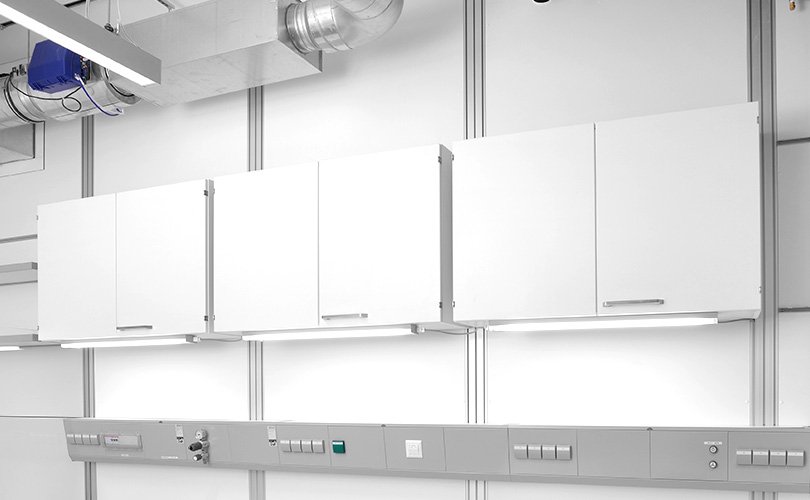 Wall-mounted cabinets
Our wall-mounted cabinets are fastened to the service spine or wall for overhead storage.
For the storage of equipment, documents, or chemicals.
High load-bearing capacity.
Optional solid doors, glass doors, or sliding doors.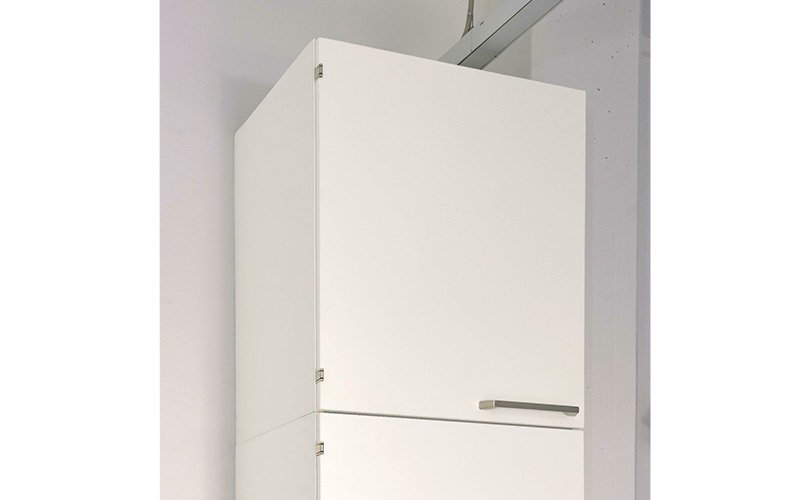 Top-mounted cabinets
Permanently fixed top-mounted cabinet.
Mounted on top of tall cabinets.
Inbuilt rail for secure suspension of ladders.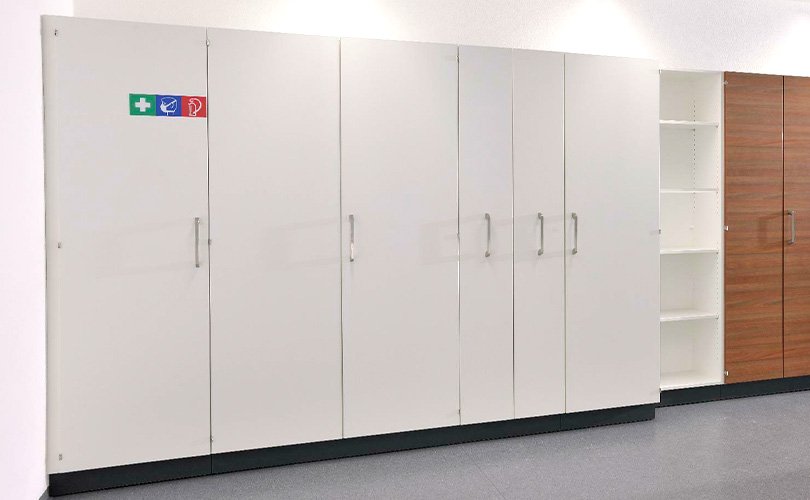 Tall storage cabinets
For the storage of equipment, chemicals, PPE or documents.
Optional solid steel doors or glass doors.
Multiple configurations, including combinations of doors and drawers.
Single-door and double-door (450 – 1200 mm width).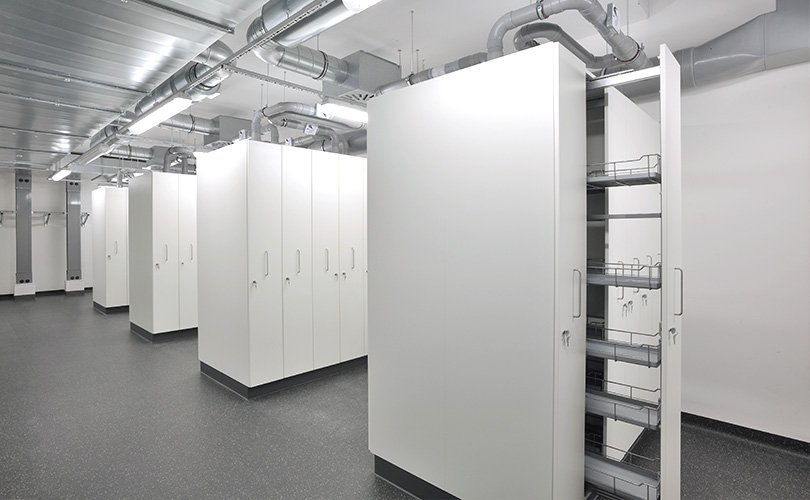 Pull-out cabinets
Pull-out cabinet for the storage of liquid or solid substances according to DIN EN 14727.
Height-adjustable wire baskets.
Pull-out doors are accessible from both sides.
Reach out to us to find the right lab furniture for every application!