THINKING FAR BEYOND SAFETY.
OUR LABORATORY FUME HOODS.
We understand that fume hoods are a critical and primary safety device to protect scientists and researchers from exposure to toxic and potentially fatal chemical vapours. At GD Waldner, we strive to constantly innovate and improve to deliver the highest degree of safety and energy efficiency in every fume cupboard that we make. Our hoods are tested in accordance with ASHRAE 110 and EN 14175 standards and designed to comfortably exceed the minimum thresholds in exacting lab settings.
By optimising exhaust volumes, our Secuflow technology helps to save up to 33% in energy costs compared to conventional fume hoods. Ergonomics are important - our fume foods are height-adjustable with transparent glaze and intelligent details to be highly functional and digitally networked:
SAFETY
Thanks to Secuflow technology, GD Waldner laboratory fume hoods achieve excellent containment values and reliably protect your employees – with proven performance track record of comfortably exceeding DIN EN 14175 and ASHRAE 110 requirements. Our hoods seamlessly flush away harmful gases and particles from workspaces, even when exposed with high thermal loads. Safeguarding drivers of human progress is our founding principle.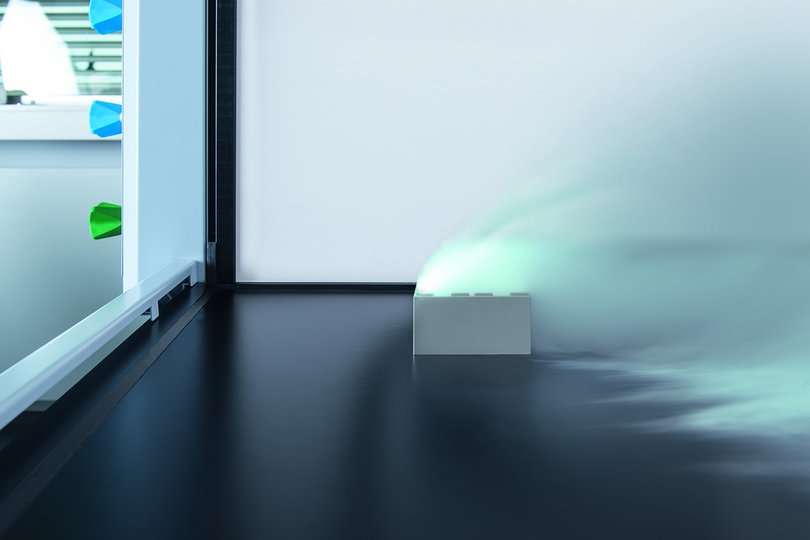 ENERGY EFFICIENCY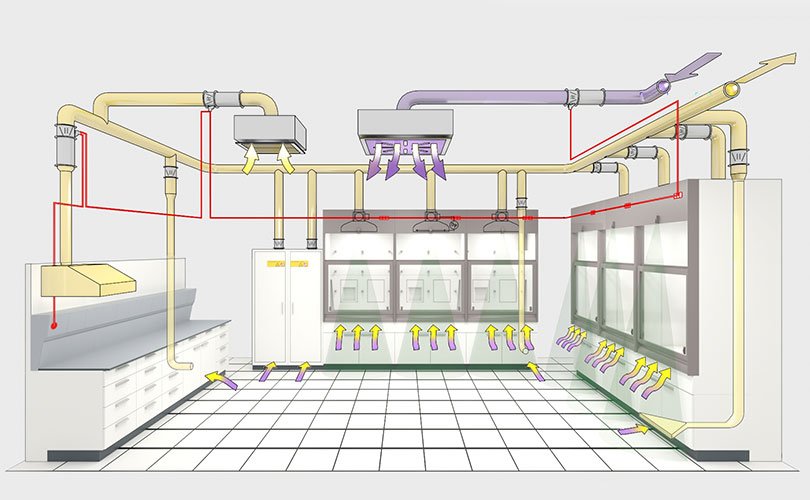 We understand that ventilation accounts for a large proportion of operating costs in a laboratory. GD Waldner laboratory fume hoods generate 33% less exhaust volumes compared to conventional systems, thereby offering unparalleled energy efficiency, while greatly enhancing safety.
DIVERSE APPLICATIONS
GD Waldner offers a wide range of fume cupboard solutions for every application, including bench mounted fume hoods, walk-in hoods, perchloric hoods and more. We also design and customize fume hoods to tailor more advanced applications. For less hazardous applications, our ventilated enclosures are an alternative option to deliver higher safety.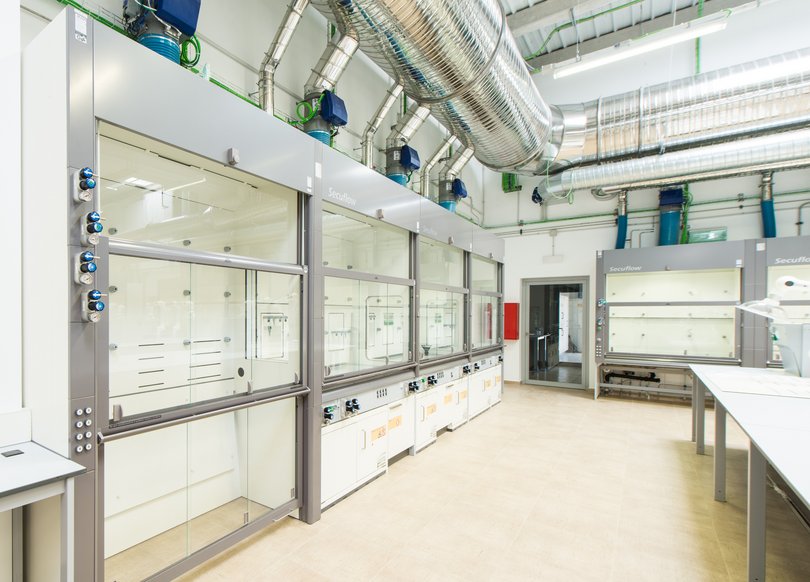 FUTURE-READY TECHNOLOGY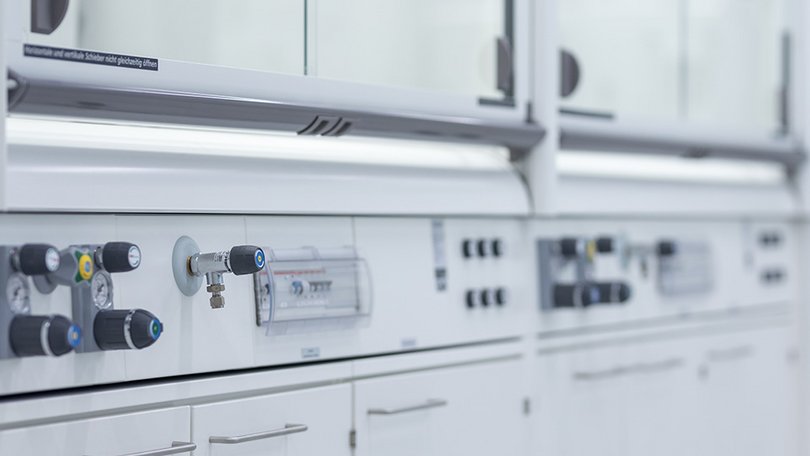 Our fume hoods come equipped with AC4 controllers that are designed and manufactured by Waldner in Germany. These controllers allow for superior air flow control and integrate seamlessly with Building Management Systems. These controllers provide you with a sophisticated lab ventilation system that intelligently adapts to your lab environment for a higher degree of safety at the lowest total cost of ownership.
Reach out to us to find out more about our comprehensive range of lab ventilation solutions.