Safe disposal of acids and alkalis
We offer our TÜV certified systems for use in under-bench cabinets for the disposal of liquid and solid substances. These cabinets for waste disposal can be equipped with pull-out safety trays to hold canisters. Acids, alkalis, and flammable liquids can be disposed of through screw-fixed safety funnels directly into canisters or through funnels integrated with the worktop of the fume hoods.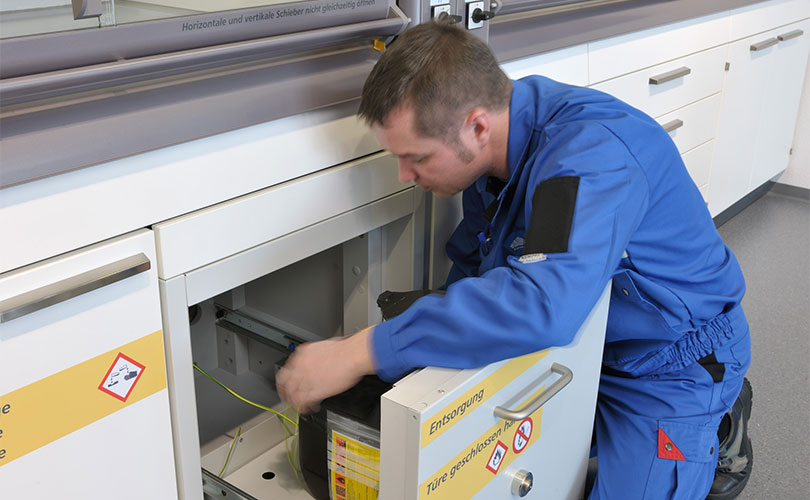 Supply and disposal systems
Effective waste disposal system, exceptional in every way!