Unmatched Safety and energy efficiency.
For diverse lab applications.
We understand that fume hoods are a critical and primary safety device to protect scientists and researchers from exposure to toxic and potentially fatal chemical vapours. At GD Waldner, we strive to constantly innovate and improve to deliver the highest degree of safety and energy efficiency in every fume cupboard that we make. This led to the genesis of the SI 3 fume cupboards. Designed in Germany and manufactured in India, the SI 3 offers unmatched safety and containment even in the most hazardous lab environments. With an iconic aesthetic appeal, every element of the SI 3 optimizes for ergonomics and functionality. Flexible, intelligent, and seamlessly integrated into the laboratory – the SI 3 cupboards truly future-proof your laboratory.
UNCOMPROMISING SAFETY AND CONTAINMENT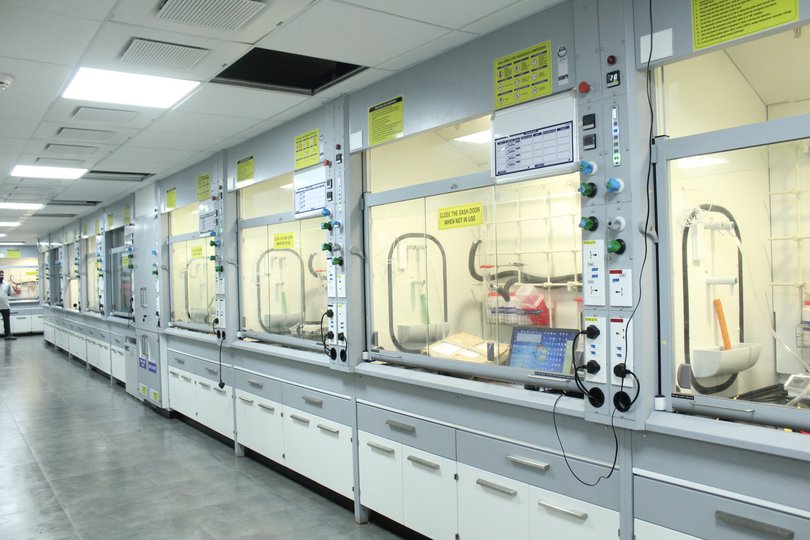 With its innovative and intelligent design, the SI 3 steel fume cupboard system will serve as a reliable primary safeguard in your laboratory. All cupboards meet, and in fact, comfortable exceed the EN-14175 and ASHRAE 110-2016 requirements. Some distinctive safety features include:
Aerodynamic-centric design with lower air foil and fume hood pillars for superior containment capacity through seamless air flow with minimal turbulence
High-performance baffle system to rapidly exhaust fumes
Double cage structure that serves as 'first line of defense' in case of small-scale accidents
Complete integration with overall lab ventilation system and room controller
SUPERIOR ENERGY EFFICIENCY
Across industries, fume hoods contribute significantly to the running costs of the lab. The SI 3 offers unmatched energy efficiency with up to 33% reduction in exhaust volumes and subsequently lab operating costs. Some distinctive features include:
Optimized design of supply and exhaust air systems
Integrated Variable Air Volume (VAV) systems for added efficiency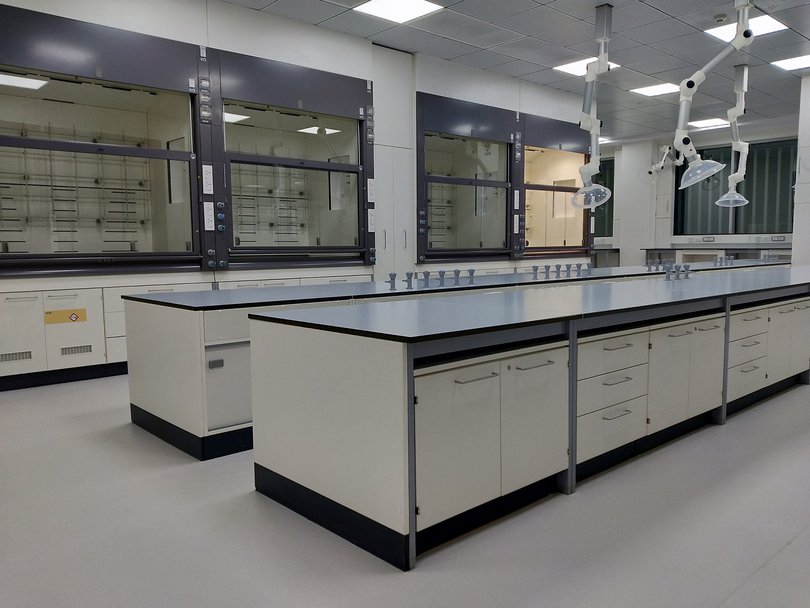 RIGHT FIT FOR EVERY APPLICATION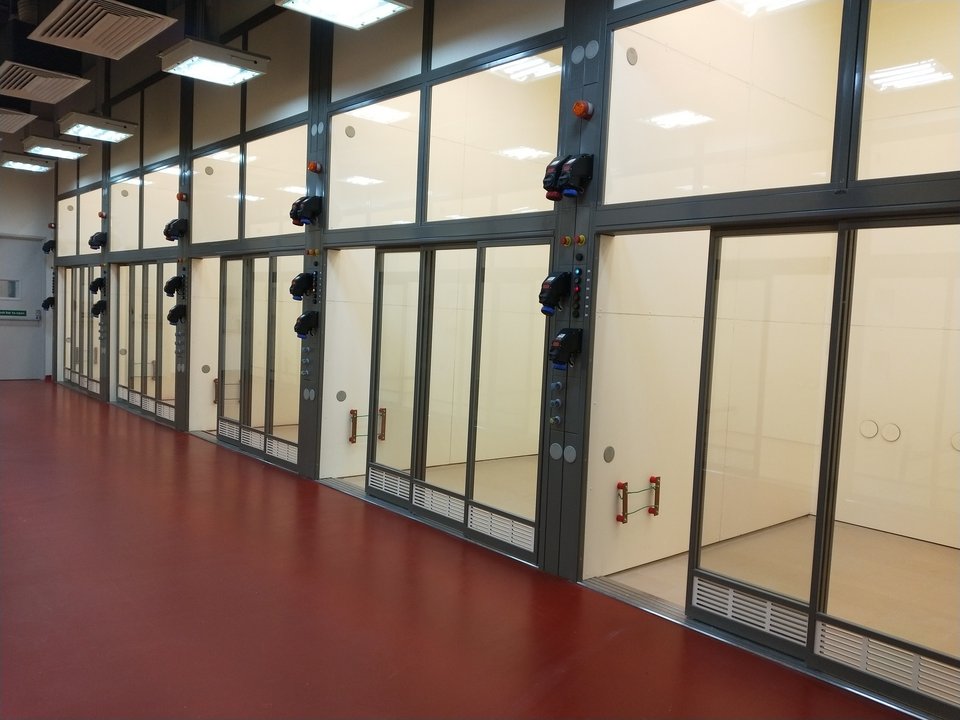 Every laboratory's containment needs are unique. The SI 3 is available in a range of models and sizes with multiple customization options. Some options include:
Benchtop fume hoods
Walk-in fume hoods
Distillation and low bench hoods
Special application hoods, including perchloric and radioisotope hoods
Customized fume chambers and walk-in enclosures
ERGONOMICS IN EVERY DETAIL
The SI 3 has been designed with a user-centric approach, accounting for and predicting the needs, comfort, and applications of the users. Some distinctive features include:
Toothed belt and pulley system for single finger sash operation, with minimal breakdown risks
Maximized workspace through efficient fume hood design
Unique scaffolding system for the stability of support structures and space optimizations.
Ergonomically and conveniently placed utilities
Integrated fume hood controller with light and alarm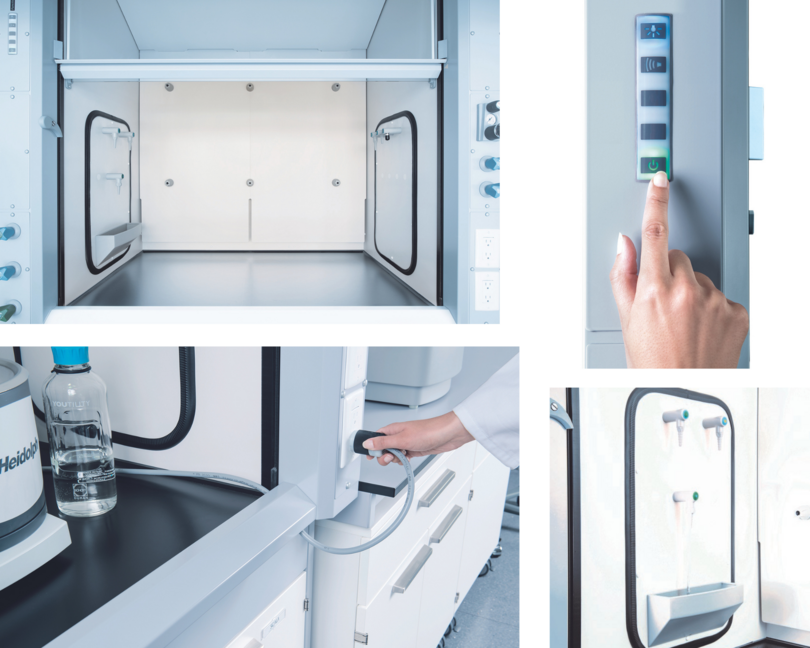 CUSTOMIZED VENTILATED ENCLOSURES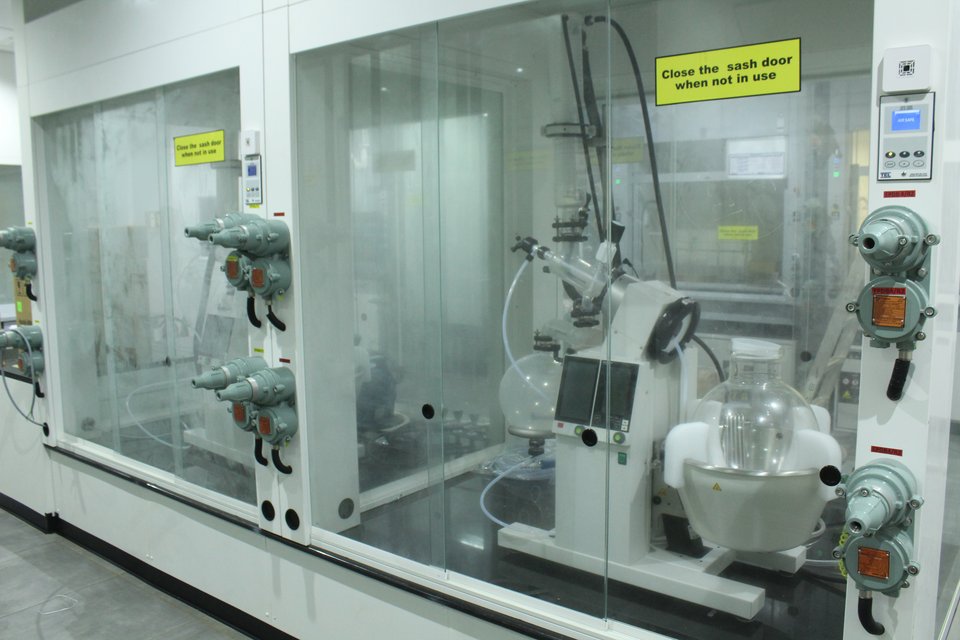 For smaller setups wherein a fume cupboard may not be required, GD Waldner offers customized ventilated enclosures. Some key features include:
Higher safety for smaller applications
Ideal for bench level reactions
Economical, flexible, and customizable
Designed to include utilities
Reach out to us for engineered fume cupboard solutions!