MANUFACTURING FOR THE WORLD.
OUR LABORATORY FURNITURE.
Adaptable, flexible, open, communicative, and durable - GD Waldner laboratory furniture is whatever you make of it. Our range of lab tables, cabinets, benches, sinks, sliding elements, tall cabinets, service modules, and chemical storage cabinets allow you to create countless designs and laboratory layouts, thereby providing you with functional latitude for unlimited possibilities. At GD Waldner, our SEFA 8M certified furniture fits in seamlessly together to create visually striking, future-ready lab spaces.
LABORATORY CABINETS
Our range of SEFA 8M and EN 14056 compliant laboratory furniture offers the perfect combination of durability, functionality, and aesthetics. Options include floor-mounted plinth cabinets, mobile furniture, suspended cabinets, wall storage options, tall cupboards, and many more. With metal furniture from India and laminate cabinets from Germany, GD Waldner offers the widest selection of lab furniture for every application.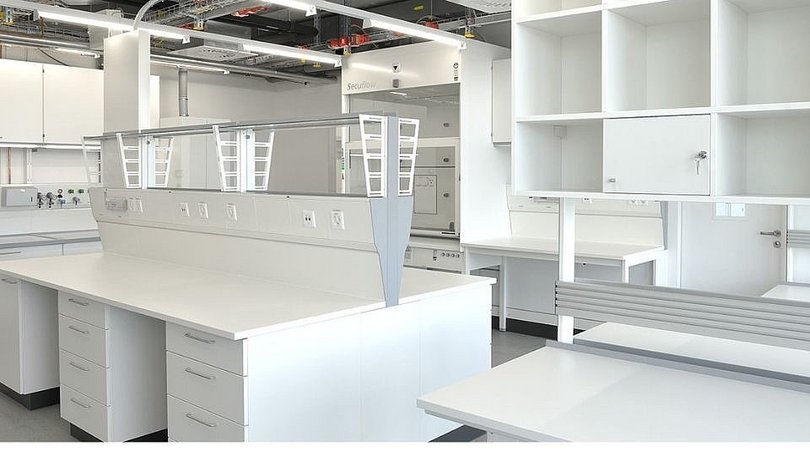 Laboratory Benches and Sinks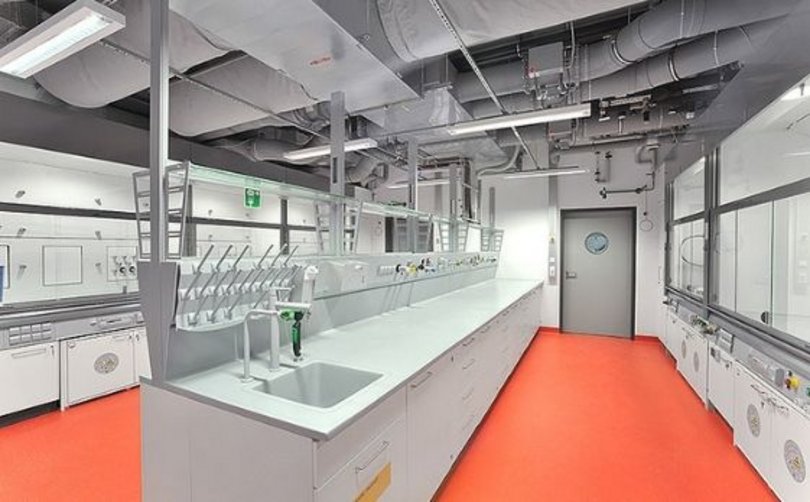 Flexibility and adaptability are a key part of any lab, and our bench systems offer just that. With a wide selection of SEFA 10 certified options, including fixed benches, C-Frame benches, H-Frame benches, and mobile benches on castors, we have a table system for every lab design and application. Our wide range of sinks, utilities, and lab accessories further enhance the functionality of every lab bench.
Service Modules
GD Waldner service modules open up the entire space and make utilities available that you need for lab research. Service spines, suspended service booms, service columns or service wings are modular, aesthetic and flexible in design– ensuring that fittings and control elements are easily within reach. These uniquely designed solutions are functional, aesthetic and greatly enhance the visibility within the lab.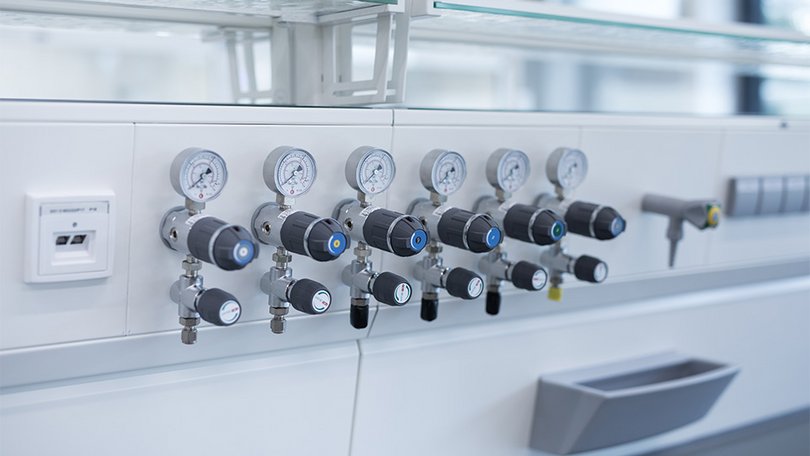 Supply and Waste Disposal Systems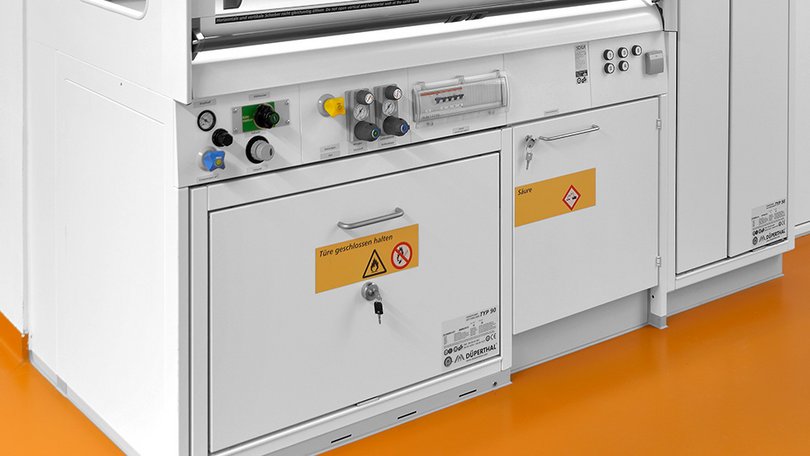 Dealing with hazardous substances is a critical aspect of the lab safety strategy, and our flammable solvent storage and acid/alkali solutions help with this. Our systems are designed to also handle the supply and disposal of acids and alkalis in laboratories. Screw-fixed safety funnels directly on canisters or funnels in the worktop of the fume hood safely absorb acids, alkalis, or flammable liquids.
Reach out to us to know more about our world class lab furniture solutions!