CJ Blossom Park – Top Research & Development Centre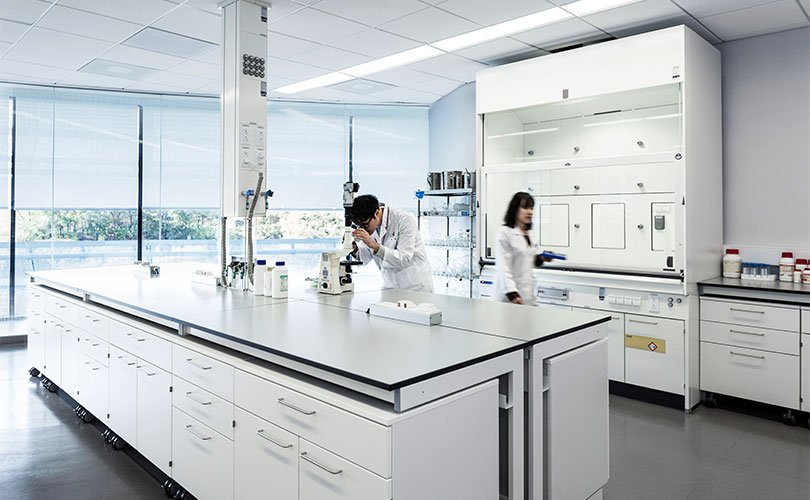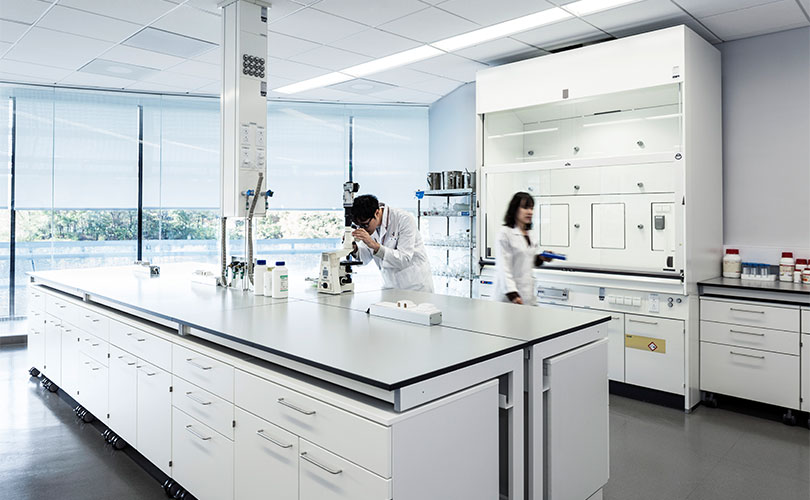 CJ Corporation is one of South Korea's largest companies. The company has built a new complex – CJ Blossom Park – in Suwon, 48 km south of Seoul. It aims to concentrate its research work, primarily in pharmaceutical, biotech and food research and development, in one place.
CJ wanted to create a dynamic working environment that would break down the barriers between disciplines, blur the boundaries between development and marketing, overcome geographical boundaries, and ultimately lead to a change in the company's approach to research.
Inspiring Working Environment for Scientists
The ideas and also custom-made products were realised in close cooperation with the customer. Over 7,000 square metres of laboratory were built in just 10 months. And the unique feature? The laboratories have a completely free open-plan design without a single fixed point. The prerequisite for this is the ceiling grid and our service modules. They make flexible meeting islands in the laboratory a reality and research work can be adapted to the respective order at any time.