High-containment production of cytostatics
The entire process technology for cytostatic batching for a customer was to come from a single supplier. Safeguarding the product from influences of all kinds, as well as protecting the operators from the highly active substances (API), were the top priorities here. The production containers were to be filled contamination-free with the help of containment isolators, and the entire system was to be CIP/SIP-capable. A Siemens PCS7 controller was the only option for the flexible recipe formulation required. The system's interfaces with the services to be supplied, as well as the downstream consumers, had to be configured accordingly. Exacting demands are also made on the temperature control of the product: high-precision heating and cooling - with a maximum tolerance of +/- 0.1 K - is required.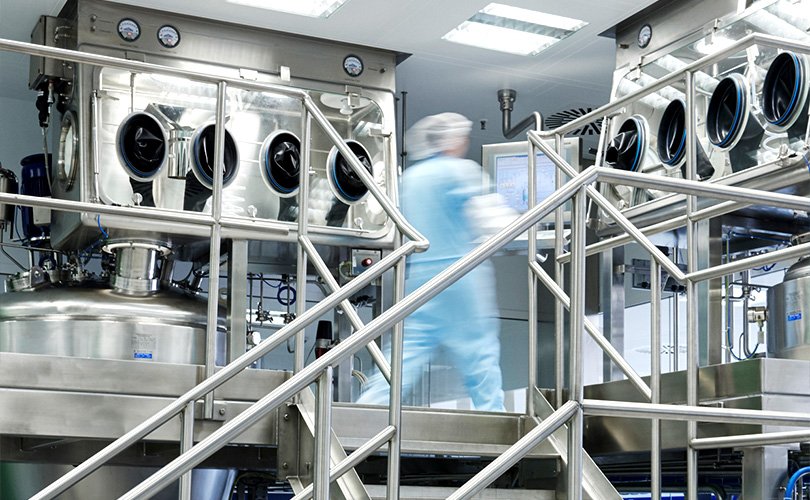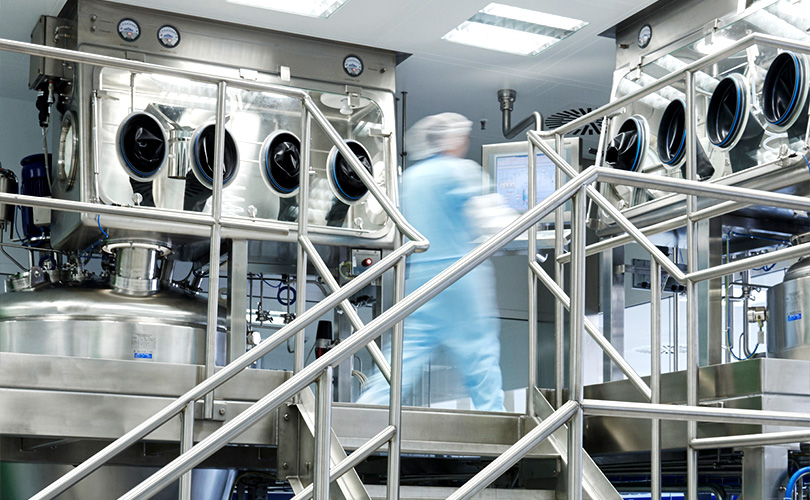 Skid design of process system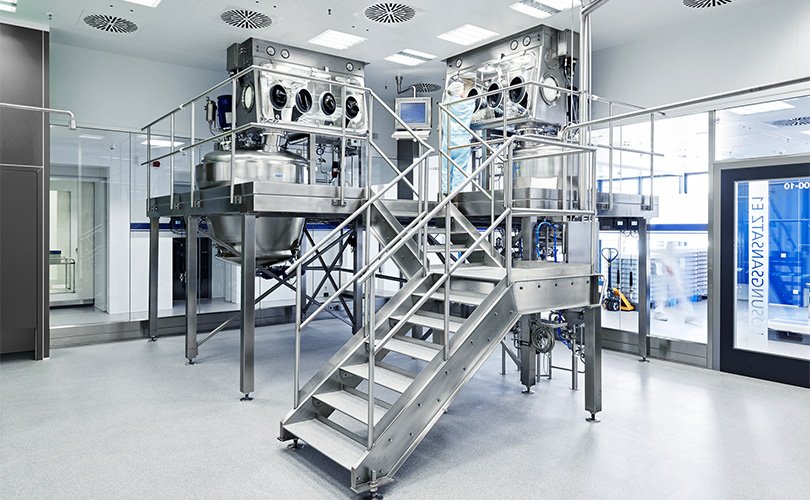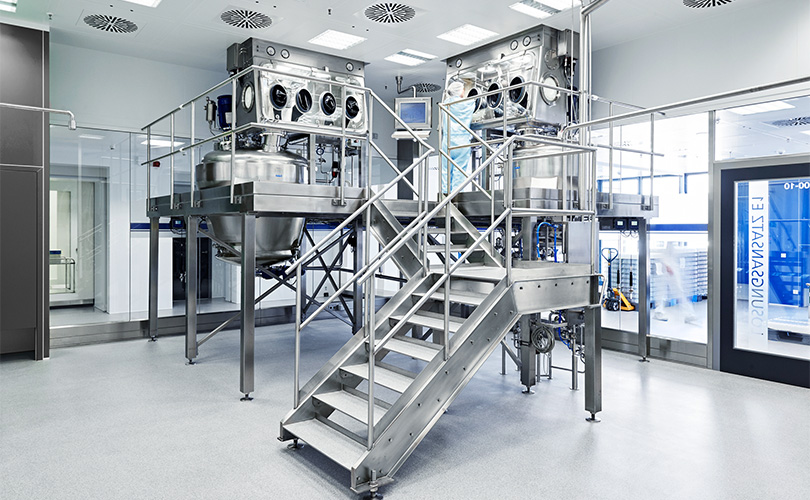 This process system – which was presented with the ISPE FOYA Award in 2016 – enabled the customer to double output – during operation.
State-of-the-art isolator technology combined with batching containers and the appropriate skid-based batching technology now offers maximum flexibility for the production of liquid formulations (organic solvents, biological agent M, suspensions). It also guarantees flawless product quality coupled with cost-effective production.