Dosomat fills into pouches
One of Europe's largest pet food manufacturers presented a major challenge to our filling systems: premium pet food (Chunks in Gravy) was to be filled gramme-precisely at a rate of up to 30,000 pouches/hour.
The company wanted two different formats for filling and closing, and ultrasonic sealing was to be followed by heat sealing. Dosing by special pistons, multi-head scales and pocket fillers, with coding by ink-jet or laser. An in-house pick-and-place system would then place the filled pouches precisely into the retort trays for further transportation. Naturally all supplied by Waldner.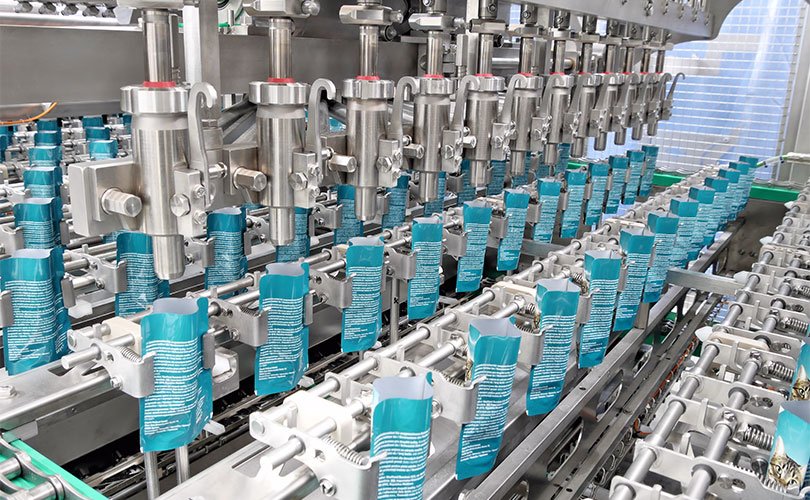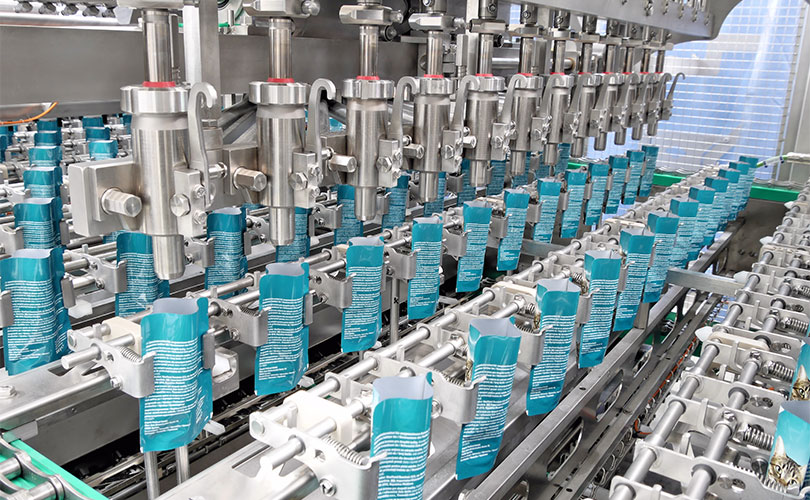 Drop-precise dosing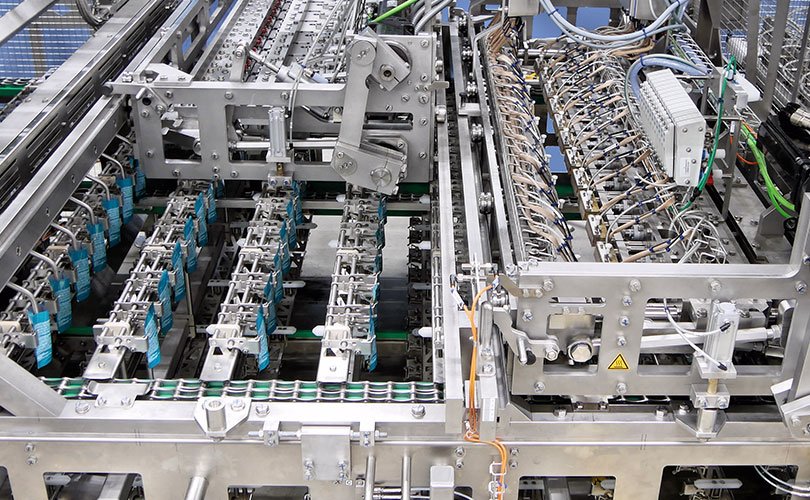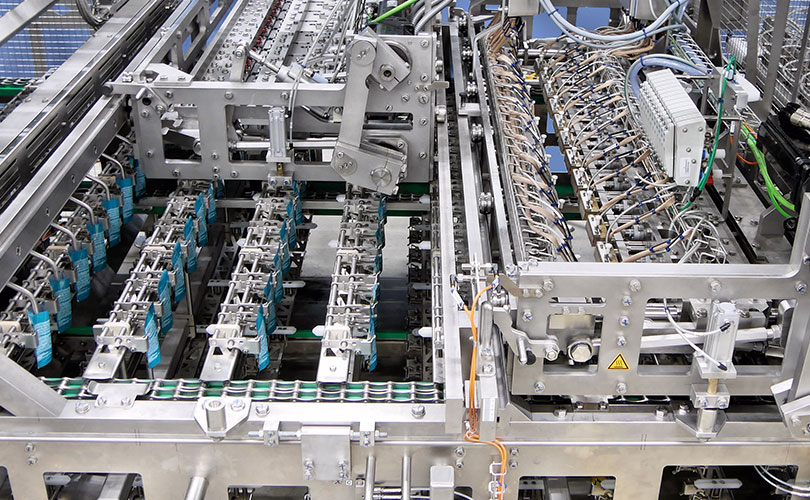 The product mixing system in this pouch filling system provides perfect two-phase filling to ensure that "Chunks in Gravy", among other products, are filled in a visually appealing manner. And the contents are also precise to the nearest gramme with these lumpy products as well, thanks to a gauge in the filling head.
A number of servo motors can control the pouches individually, guaranteeing optimum control of the filling process. For instance, if a pouch is sealed, it is not filled (no pouch - no fill). The process carries on regardless, filling the other intact pouches in the line without any issue. Once filled, the Dosomat seals the pouch completely air-tightly, but also weighs it there and then. The weight is then a further parameter that the system then stores for each pouch in a kind of digital "business card".
The downstream tray handling process (precisely stacked and pressed flat in racks) enables the Dosomat filling system to prepare the pouches ideally for further handling (e.g. autoclave process).